December 7, 2020 | Raul Ramirez
Champage and Cava: similitudes and differences.
CHAMPAGNE, CAVA OR SPARKLING WINE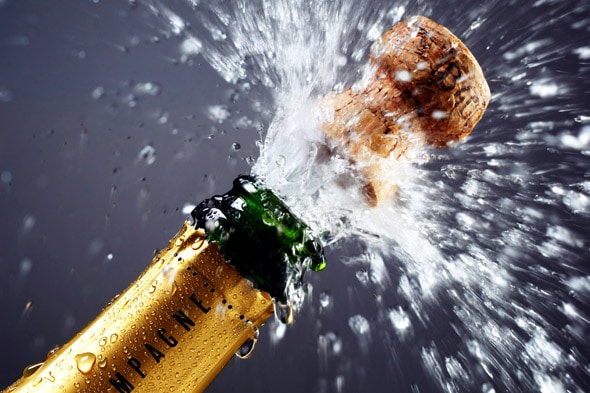 Methode Champanoise or Traditional
The second fermentation occurs entirely inside the bottle. It is a natural way to produce the bubbles. Both, champagnes and cavas, use this method to produce the sparkling wine. It is the most costly in terms of production, and the best in terms of quality.
RAUL RAMIREZ Costa Blanca is made with this method.
Sparkling wines production can use different methods. To learn more click here: https://winefolly.com/deep-dive/how-sparkling-wine-is-made/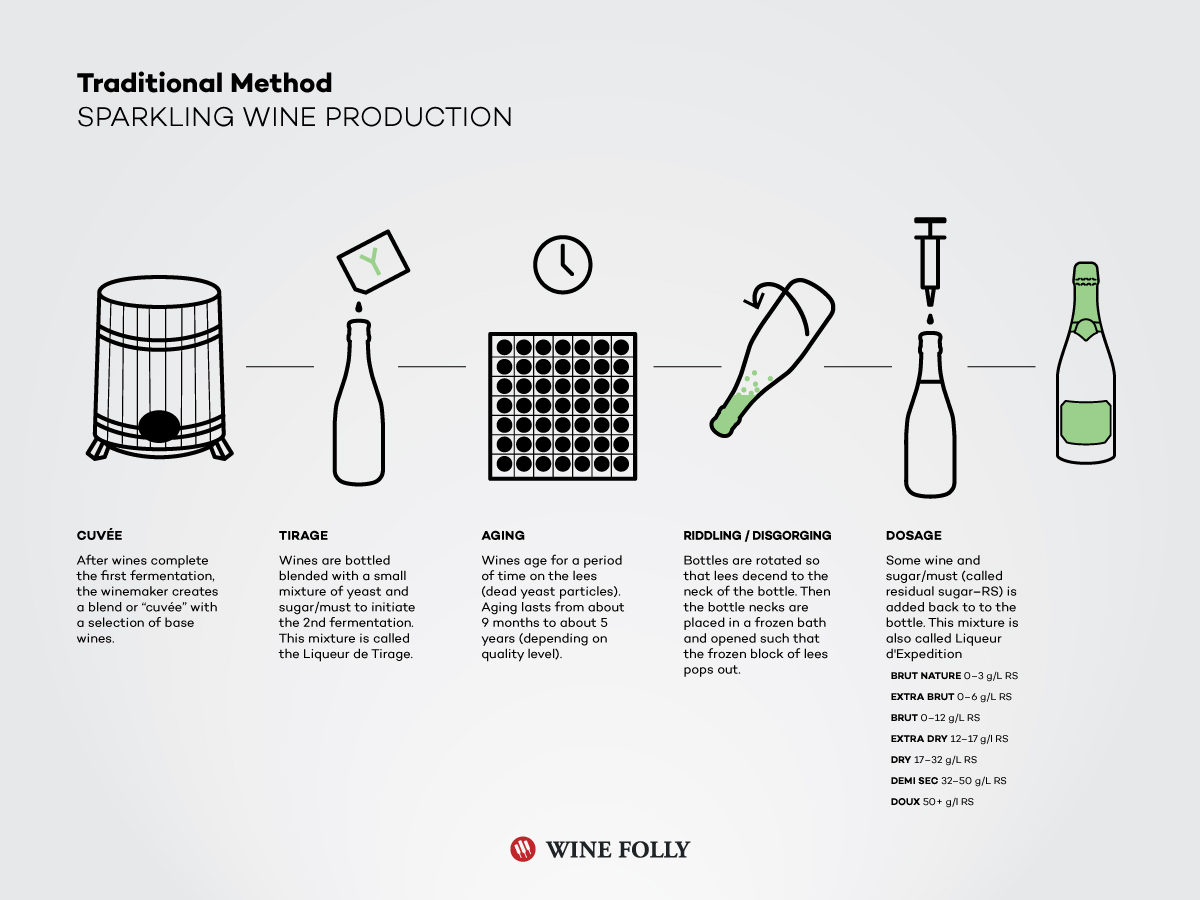 Origin protected

Champagne is from France and Cava from Spain. But only from Champagne Appellation of Origen, and only from Catalonia and specific towns from different areas of Spain. Because of that, the words "Champagne" and "Cava" are protected, and reserved only for labels from these regions.

Here comes the sun:
Different origins, different weather. Average temperature in the Champagne area is around 9°C/48°F. This is the limit to ripe the grapes, so it is allowed a process known as "chaptalization": adding sugar to the juice to produce the alcohol necessary in fermentation of the base wine. In CAVA areas from Spain, where average temperature is 15°C/59°C, they don;t need to add sugar to the fermentation and it is a forbidden process.

The similar mediterranean climate of our vineyard in the heart of Temecula Valley (Southern California) is perfect to grow the white varieties mostly used in CAVA production.
The harvest
Because of the weather, harvests in North of France are more variable, and Champagne is usually a blend of wines from different harvests. Only when a harvest is exceptional is indicated the year on the label with the word "Millesime".

CAVA is made with a blend of wines from the same harvest.

The grapes

Most of the grapes used to produce champagne are reds (Pinot Noit and Pinot Meunier). In addition, Chardonnay is used too. So it is a white wine made mostly with red grapes (blanc de noirs).

To make CAVA is only used white grapes (Macabeo, Xare.lo and Parellada). It is called "blanc de blancs": white wine made with white grapes.

RAUL RAMIREZ Costa Blanca is a blend of Macabeo and Xarel.lo.
How many time is aged?

Once bottles have finished the second fermentation, they will be aging before its release. Minimum time of aging for CAVA is 9 months. The minimum for Champagne is 15 months. A CAVA with 30 months can be called "Gran Reserva". A Champagne "Millesime" needs a mininum of 36 months of aging.

RAUL RAMIREZ Costa Blanca is a "Gran Reserva" that has been maturing in bottles with its lees for 48 months.

Is sweet?:
There is a Champagne sweetness scale and Cava as well: From Brut Nature (0-3 gr/L residual sugar) to Doux (50+ gr/L).

Usually, Champagnes are BRUT (6-12 gr/L). Premium Cavas are usually Brut Nature.

RAUL RAMIREZ Costa Blanca BRUT has 10 gr/L residual sugar.
Comments
hi-teche.com
@ Apr 12, 2021 at 10:24 AM
I loved this assignment article and kept updating interesting articles. I will be a regular reader. I am offering help to students over the globe at a low price.
global subway survey
@ Aug 28, 2022 at 9:07 AM
SUBWAY Sandwiches Paired with GREAT WINES are amazing to adults. We have more discounts on sandwiches on Christmas days. Customers must participate in the subway customer experience survey at surveysweepstakes.blog.
Commenting has been turned off.